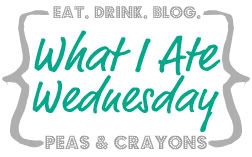 Christmas Eve day. It's almost the day to sit around and play video games and open gifts! Hah! This is what I ate yesterday though.
Cereal with coconut milk yogurt. They started carrying it at my regular grocery store, but man I wish somewhere around here (even the meh Whole Foods) would carry the greek style. It's just so much more satisfying.
Lunch was a mango papaya salad. It was tasty. I've been getting this quite a bit from the catered lunches. It's kind of huge though. Â I ordered Indian food for dinner. Totally didn't bother with greens. Heh. There's a pea in there from the rice. Go me!
(Visited 4 times, 1 visits today)