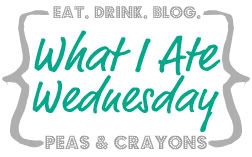 Oh. My. God. VeganMoFo is done and I've never been more happy to post about my boring eats. Sorry some of the posts were really on automatic pilot but I made it through 30 days of cookies. I didn't eat only cookies, like yesterday I started off my day with muesli.
Lunch was a big salad from Mixt Greens. Damn I'm addicted to this place.  Baby Kale with Sesame Soy Vinaigrette.
Dinner was delivery Thai. Still looking for a great place, so far this is okay. They have brown rice which is nice but all of the places so far have been so stingy with rice. $2.50 for a half cup of rice? Really? Jerks.
(Visited 2 times, 1 visits today)