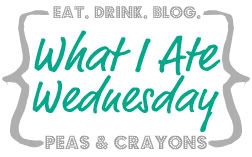 I was really lazy yesterday and didn't wait for my bagel to fully brown in the toaster. But hey, homemade bagel for breakfast! Don't mind if I do! It was super windy this morning on my walk and I was just thinking about coming home and eating a bagel. Hey, whatever gets you through exercise right? I'm up to almost 36 miles.

Lunch was a wrap since I needed something quick and didn't really have any leftovers. I needed something quick because I had a doctors appointment at 1pm so I had to inhale this and get on the road. It was tofurkey, garlic hummus, spinach, and coleslaw with horseradish. Totally awesome. I wish I had two after I inhaled that. Also: horseradish in coleslaw, total winner. I'm going to have to think up a recipe.

After I came home from the appointment I wanted something so I made some green juice. Lunch wasn't enough. It had lettuce (on it's last legs), kale, celery, ginger, zucchini, and apple. I made enough to have some for (or with) breakfast tomorrow. It all depends on how hungry I am. When I'm not super hungry I stick to juice but if I'm hungry I go for something more substantial. Hey, I still have a few bagels left.

Dinner was surprisingly quick. I set the brown rice to do it's thing so that when I had to get dinner ready I only had to cook the curry (in a premade sauce, the husband had precooked chicken in his simmer sauce) and I sauteed some kale and garlic. The kale was a bit too old and was bitter but I ate it all. It was over half a bunch. I was really into the greens today.

I really was craving sweet after dinner. Since Easter, or chocolate day, I've been on a daily sweets rampage. I stayed out of the chocolate and decided to bust open the strawberry coconut milk ice cream I picked up at Trader Joe's. Man, I love this stuff. I had to portion it out and I had fresh berries in the fridge so those got added as well.
(Visited 1 times, 1 visits today)